Funding Allocation Summary:
Funding of up to $85,000,000 is available under this CDBG-DR Program. Individual awards will be determined through proposals and cannot exceed $2,500,000.
Description:
The Governement of Puerto Rico and the Puerto Rico Department of Housing (PRDOH) is proud to announce the launch of the Small Business Incubators & Accelerators Program (SBIA). The Program will provide grants to organizations and entities for the implementation of programming related to the incubation and acceleration of the island's small businesses. The Program will also provide resources for the creation and enabling of infrastructure that supports the development of incubation and acceleration of small businesses. ​
The Program will benefit the populations affected by Hurricanes Irma and María by supporting small businesses, focusing on: ​
Provide a collaborative workspace with mentoring services, professional networks, ideas exchange, practical management training/workshops, consulting, technical assistance and necessary operational equipment; ​
Providing physical spaces and business resources at non-prohibitive costs to small and new businesses.
Entities eligible to respond to the Notice of funding availability for the SBIA program include:
NGO (501(c)(3)) or Not for Profit Entities
Community Based Development Organizations
Public Institution of Higher Learning (University)
Administrative Agency or Department of Government of Puerto Rico (State Agencies)
For Profit Entities as authorized under 24 C.F.R. § 570.201(o)
Eligible entities must demonstrate, through an Application, that they have experience operating and/or developing small business incubators and/or accelerators and associated programming. Furthermore, applications must propose programming and projects that are viable and sustainable for program consideration.
Additional information, program details, eligibility requirements, and application instruction and criteria can be found in the Program Guidelines and the Program Notice of Funding Availability (NOFA).
PRDOH encourages eligible entities to apply for this exciting Economic Development program!!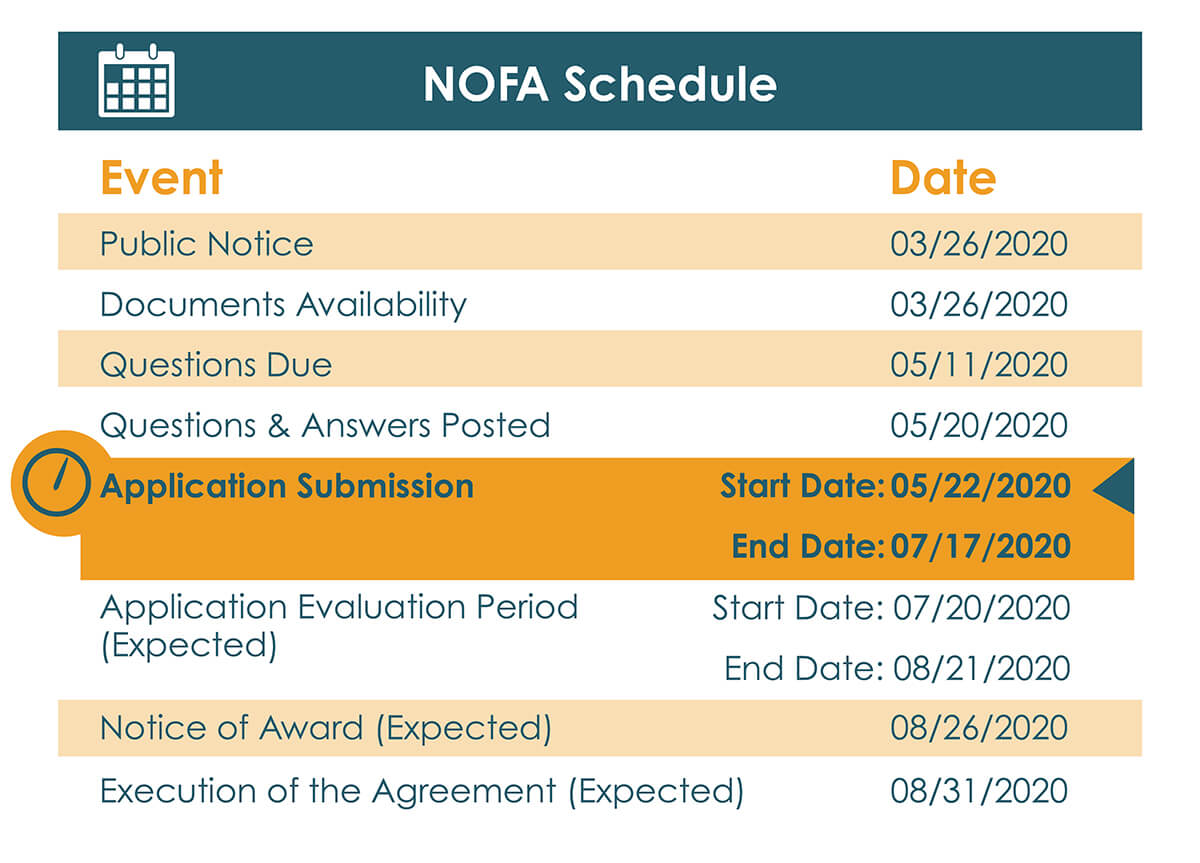 We are pleased to say that we received an unprecedented response to the Small business Incubators and Accelerators Program (SBIA) Notice of Funding Available (NOFA) Application. Due to the heavy volume of Applications, the review process is taking longer than originally expected. We ask Applicants to remain patient during this time. We are not allowed to comment on individual Applications during the review process due to confidentiality and fairness concerns. If you need to contact PRDOH we require that you email EcoRecCDBG@vivienda.pr.gov.
Documents needed to apply:
| File | Action |
| --- | --- |
| Addendum 7 SBIA Notice of Funding Availability (NOFA) - Current | Download |
| Addendum 6 SBIA Notice of Funding Availability (NOFA) | Download |
| Addendum 5 SBIA Notice of Funding Availability (NOFA) | Download |
| Addendum 4 SBIA Notice of Funding Availability (NOFA) | Download |
| Addendum 3 SBIA Notice of Funding Availability (NOFA) | Download |
| Addendum 2 SBIA Notice of Funding Availability (NOFA) | Download |
| Addendum 1 SBIA Notice of Funding Availability (NOFA) | Download |
| SBIA Notice of Funding Availability (NOFA) | Download |
| Exhibit A - Mandatory Requirements Checklist | Download |
| Exhibit B: Non-Conflict of Interest Certification | Download |
| Exhibit C: Non-Conflict of Interest on Existing or Pending Contracts Certification | Download |
| Exhibit D: Limited Denial of Participation Affidavit | Download |
| Exhibit E: Certification Regarding Debarment, Suspension, Ineligibility, and Voluntary Exclusion | Download |
| Exhibit F: Sworn Statement Under Act 2-2018 | Download |
| Exhibit G: Anti-Lobbying Certification | Download |
| Exhibit H: Authorization for Background and Financial Information | Download |
| Exhibit I: Instructions | Download |
| Exhibit I: Budget Template | Download |
| Exhibit J: Entity Prior Performance Certification | Download |
| Form for Submission of Inquiries | Download |