Funding Allocation Summary:
Funding of up to $90,000,000 is available under this CDBG-DR Program. Individual awards will be determined through proposals and cannot exceed $5,000,000 per participating entity.
Description: 
The Government of Puerto Rico Department of Housing (PRDOH) is proud to announce the launch of the Work Force Training (WFT). The Program will support training programs to provide skilled job training related to the reconstruction and economic growth of the Island, as well as the necessary skills that will place Puerto Rico within the economy of the future.​
Initially, the WFT Program will provide funds for technical assistance that will expand and strengthen job training applications from entities with a project plan to expand their current training programs or to develop new programs that address the current and/or future training needs of the people of Puerto Rico. Funding will allow entities to accept and train more students and to offer new subjects or services to potential trainees in Puerto Rico.
Following the initial phase, WFT provided funds to entities that wanted to expand training courses offered and/or that want to build, renovate or expand a physical space where a training program will be administered. This funding will allow applicant entities to expand their program offerings and/or construct or improve spaces for training programs across the Island.​
Eligible Program Applicants must meet all the following requirements:
Must be physically located in Puerto Rico, branch offices are acceptable.
Must be running an existing training program with proven capacity or have a training curriculum developed for a new or expanded training program.
Eligible entities for the WFT Program include:
NGO (501(c)(3)) or Not for Profit Entities
Professional Associations and Trade Associations
Community Based Development Organizations
Municipal Governments
Public Institution of Higher Learning (University)
Administrative Agency or Department of Government of Puerto Rico (State Agencies)
For Profit Entities as authorized under 24 C.F.R. § 570.201(o)
Importance of the WFT program
This Program will engage entities that train residents in industries that are expected to grow in the coming years; namely, tourism and hospitality, computer programming and technology, shipbuilding, manufacturing, and healthcare.   However, this is not an exhaustive list and all programs that train Puerto Ricans in meaningful sectors are encouraged to apply.
Through WFT, the sector of the economy most in need after Hurricanes Irma and Maria – citizens who are un- or underemployed – will have more access to training opportunities in the fields that will drive the economic recovery of Puerto Rico.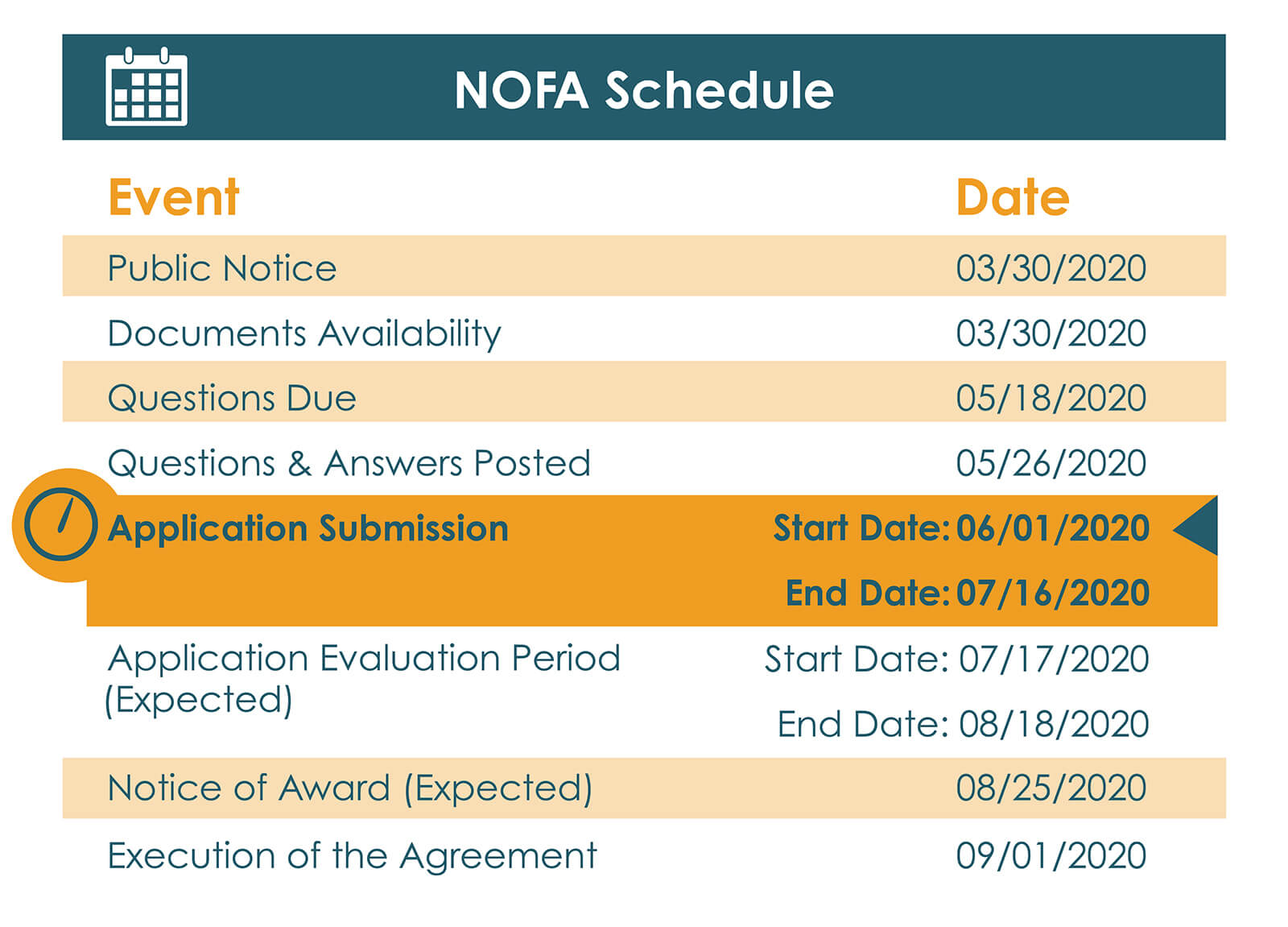 We are pleased to say that we received an unprecedented response to the Workforce Training (WFT) Notice of Funding Available (NOFA) Application. Due to the heavy volume of Applications, the adjudication process is taking longer than originally expected. We ask Applicants to remain patient during this time. We are not allowed to comment on individual Applications during the review process due to confidentiality and fairness concerns. If you need to contact PRDOH we require that you email EcoRecCDBG@vivienda.pr.gov.
Documents needed to apply:
| File | Action |
| --- | --- |
| NOFA Addendum 4 WFT Notice of Funding Availability (NOFA) - Current | Download |
| NOFA Addendum 3 WFT Notice of Funding Availability (NOFA) | Download |
| Addendum 2 WFT Notice of Funding Availability (NOFA) | Download |
| Addendum 1 WFT Notice of Funding Availability (NOFA) | Download |
| WFT Notice of Funding Availability (NOFA) | Download |
| Form for Submission of Inquiries | Download |
| Exhibit A - Mandatory Requirements Checklist | Download |
| Exhibit B - Non-Conflict of Interests Certification | Download |
| Exhibit C - Non-Conflict of Interest on Existing or Pending Contracts Certification | Download |
| Exhibit D - Limited Denial of Participation Affidavit | Download |
| Exhibit E - Certification Regarding Debarment, Suspension, Ineligibility, and Voluntary Exclusion | Download |
| Exhibit F - Sworn Statement Under Act 2-2018 | Download |
| Exhibit G - Anti-Lobbying Certification | Download |
| Exhibit H - Authorization for Background and/or Financial Information | Download |
| Exhibit I - Instructions | Download |
| Exhibit I - Budget Template | Download |
| Exhibit J - Entity Prior Performance | Download |